2022/ Online Exhibition & Billboards

In collaboration with Soukaina Joual, curated by Aline Lenzhofer
︎ philomena+ and fluc + fluc wanne, Vienna






Machi Mashy is a project that focuses on the use of the Arabic language, dialects and colloquials as a medium and the subject matter.

For its second articulation, Machi Mashy was exhibitied as part of "Longing for Community", an online and offline exhibition offering many positions to find a common language and sounds of togetherness. Curated by Aline Lenzhofer, the text is published online, alongside a billboard presentation at fluc + fluc wanne in Vienna and an online listening session. Triggered by a shared interest in T/rap music from North Africa and the Levant, the two artists explore street slang and urban language drawn from some tracks.



The project is supported by Mophradat and AFAC. "Longing for Community" is a philomena+ project in collaboration with fluc + fluc wanne, supported by the city of Vienna. Photo credits: Kosta Tonev.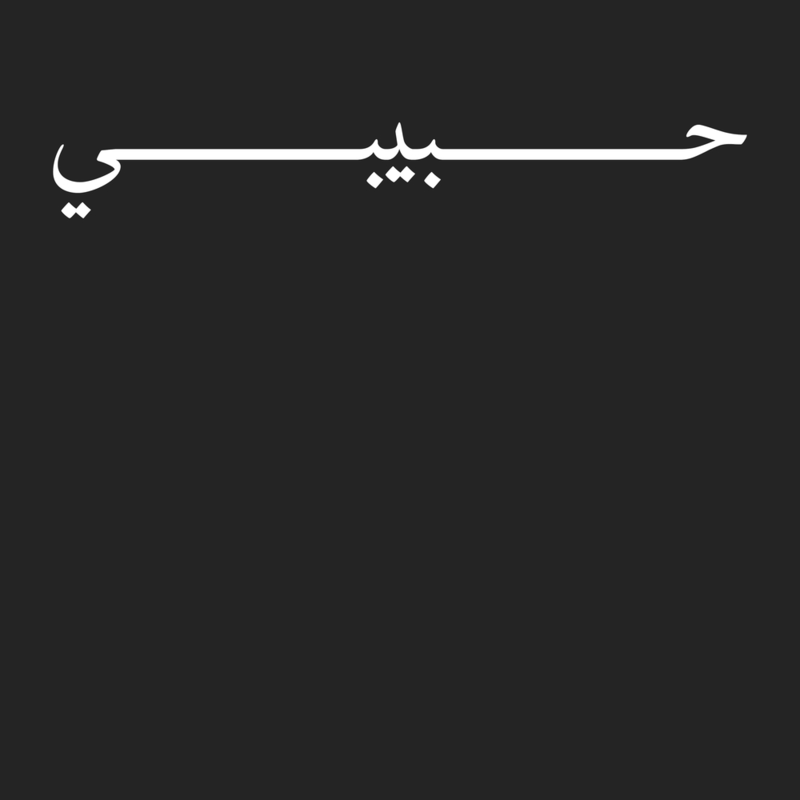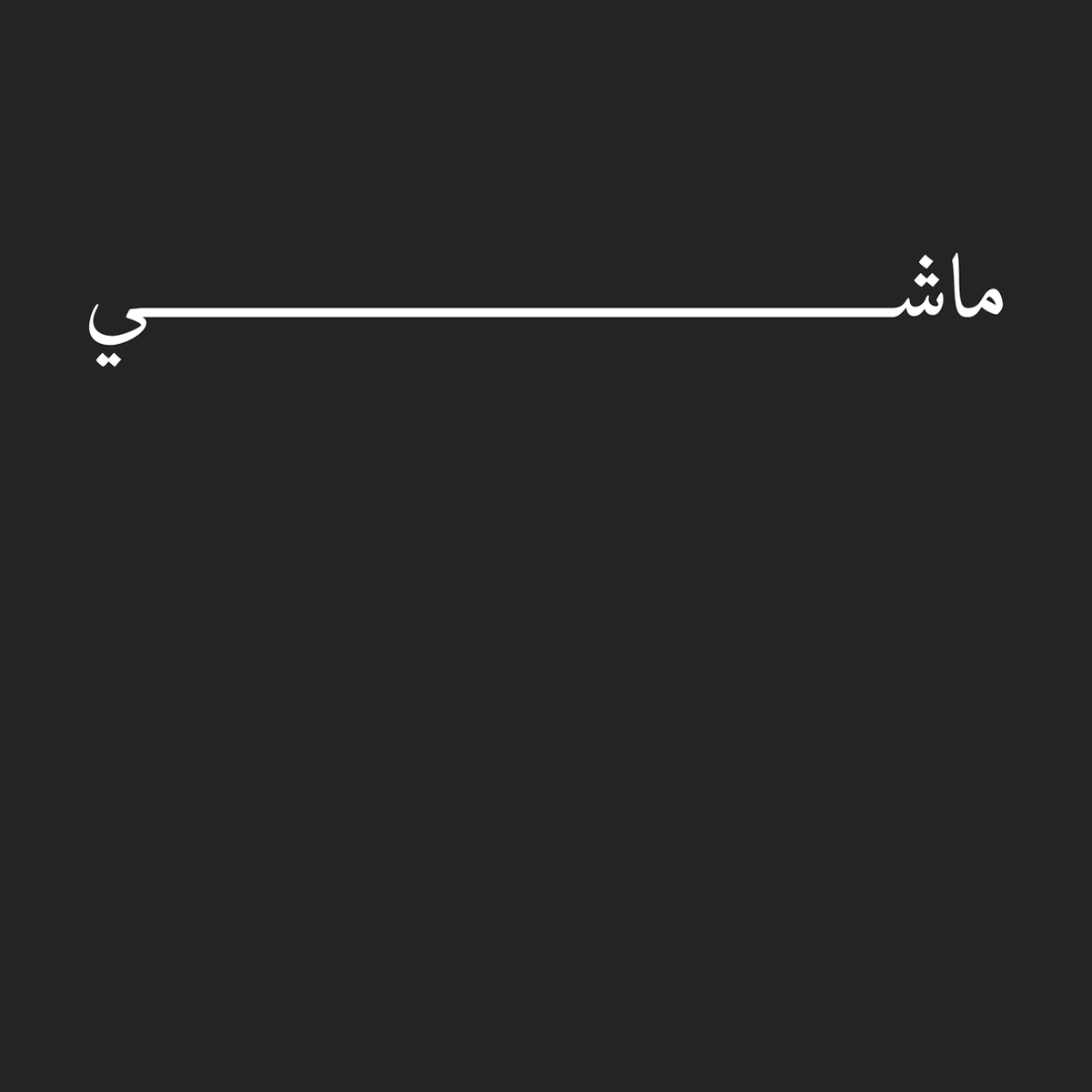 [Fig. 1] The use of 'Habibi' in the Arabic song
[Fig. 2] Combined words in the Arabic Language
[Fig. 3] Machi Mashy, Or In Other Words Not Working
[Fig. 4] Question words in Moroccan, Classical and Egyptian Arabic






Playlist I: Machi Mashy (online)


Playlist II: Machi Mashy (fluc + fluc wanne]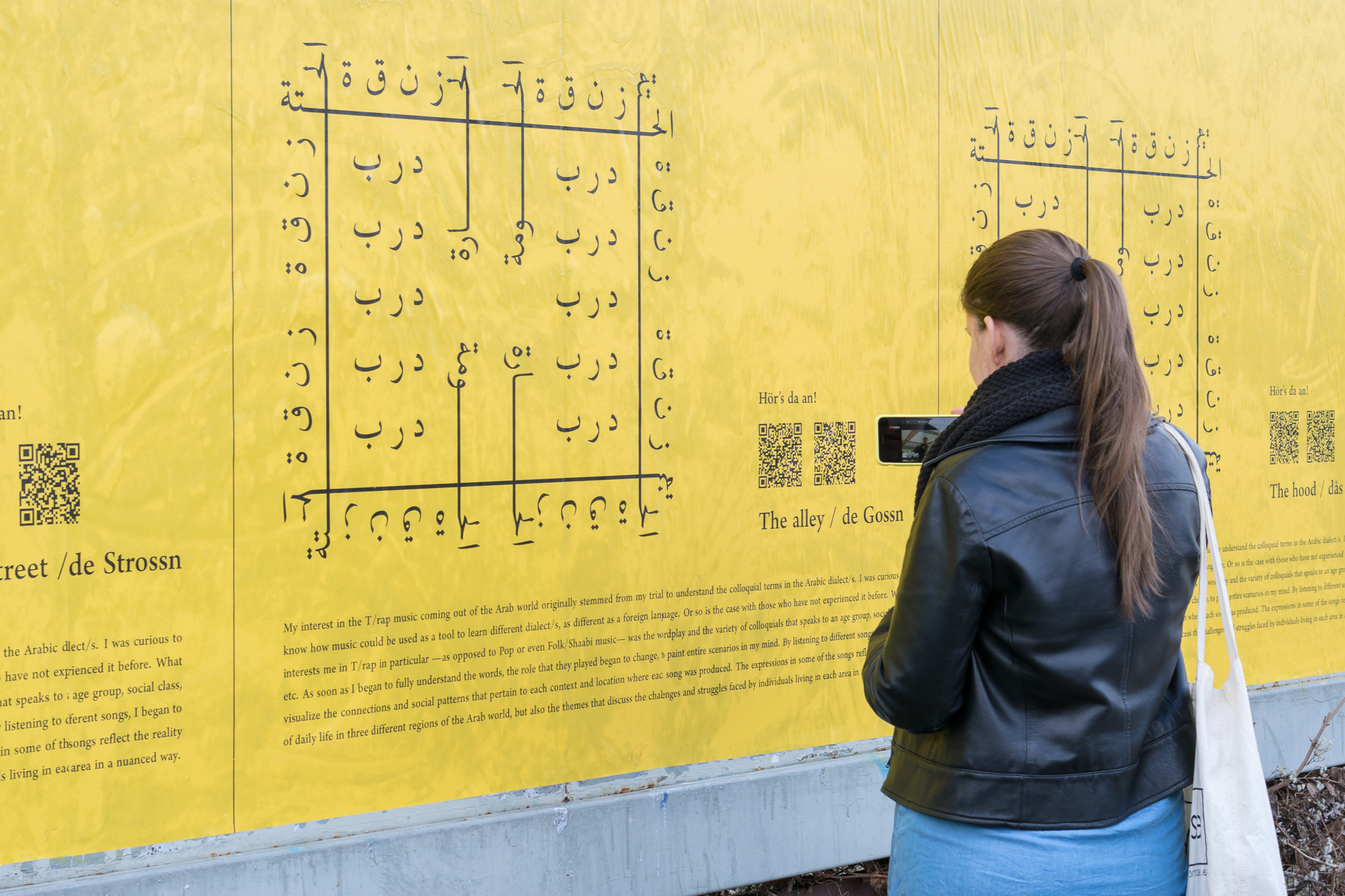 Billboards at fluc + fluc wanne, photos by Kosta Tonev



Poster design by Engy Mohsen



Screenshot from the listening session
Machi Mashy: A H(ij)acked Tongue
Wednesday, 23 February, 2022, 7 pm (CET), Online

In an attempt to analyze the diversity of the Arabic language and its borders, the artists invite you to a listetning session to discover different expressions in Moroccan Darija and Egyptian Aameya. They weave the tracks of Madd, Small X, Abyusif, MOUSV, Fawzi and Shabjdeed –among others– into their own reflections on language and their different dialects.